If you are thinking of coming to Tarifa to windsurf this summer, we have the ideal accommodation for you.
Here I am going to leave you a list of my accommodation recommendations in Tarifa so you can stay this summer and practice your favorite activity on the beach.
Personally, I don't like to enjoy a noisy vacation in the city center, so I'm going to recommend accommodation where you can connect with nature at all times.
Rural Houses in Punta Paloma and near Tarifa:
If what you are looking for is a rural house in Tarifa near the beach for the whole family or friends, I recommend:
Villa Manuela, rural house in Punta Paloma, Tarifa
You can find all the information about this accommodation here.
This accommodation is located next to our Windsurfing school, and just 5 minutes walk from the beach of Punta Paloma in Tarifa. There will be no excuses to be late for your Windsurf class.
Enjoy nature, relax and comfort. Surrounded by a lot of activities such as horseback riding, hiking, guided e-bike routes, etc. (Ask me if you want to know more options)
Los Algarbes 1 y 2, rural houses  Valdevaqueros, Tarifa
You can find all the details about this rural accommodation here:
Also located a few meters from our Windsurfing school and Punta Paloma beach, this accommodation is ideal for groups of up to 4 people.
In the middle of a natural park to enjoy not only water sports such as windsurfing, but also activities such as hiking, yoga and much more.
Molino el mastral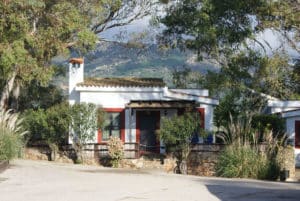 Molino El Mastral, in an agricultural-livestock farm with a great rural tradition in the Campo de Gibraltar region. It is located 5 km from Tarifa, just 600 m from the beach  of los lances, and 5km from our windsurfing school in Punta Paloma, and bordering the Alcornocales natural park.
Enjoy nature all year round. Come and discover true rural tourism in MOLINO EL MASTRAL TARIFA.
You can find all the details about this rural accommodation here.
Hotels in Tarifa
Rural hotel Cortijo las Piñas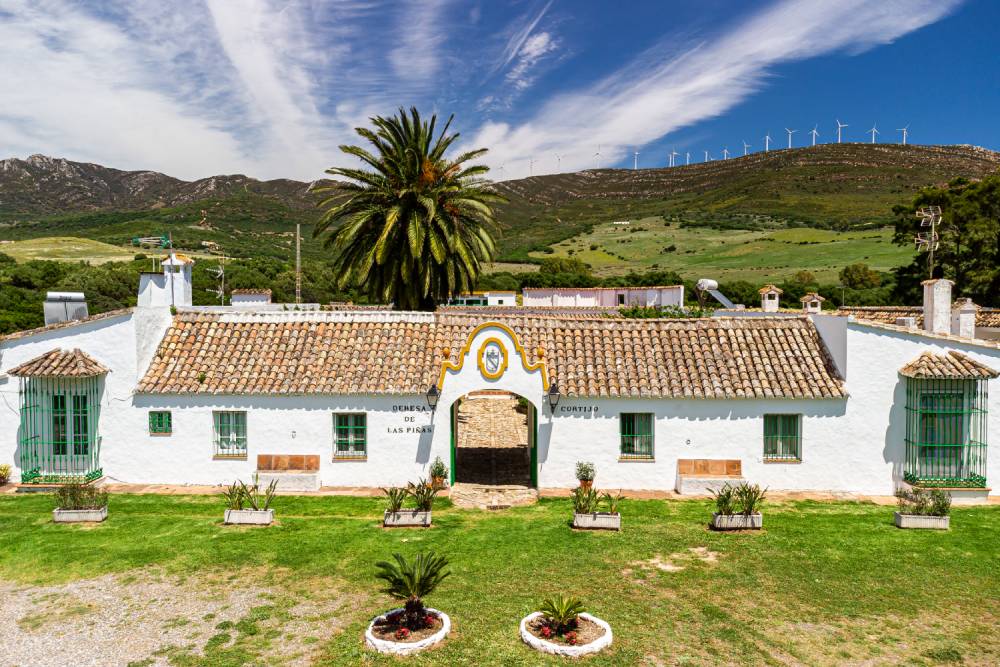 Located approximately 1.5 km from our Windsurfing school, this hotel is made up of two typical Andalusian buildings from what was a 19th century agricultural-livestock farmhouse, rehabilitated to be used as a tourist establishment.
It has a strategic location between two natural parks, ALCORNOCALES and ESTRECHO, which will allow you to enjoy hiking trails with wonderful views of the sea and the African coast.
Located just 5 minutes from the VALDEVAQUEROS BEACH, 10 minutes from TARIFA PUEBLO and 10 minutes from BOLONIA.
You can find more information about this rural hotel here.
Hotel Hurricane, luxury in the middle of nature.

The best thing about this hotel is its proximity to the sea, located 6 minutes by car from our Windsurfing school and from Valdevaqueros and Punta Paloma beaches.
I can say that this is one of my favorite hotels. Why? For its vegetable burger, and a wide variety of vegetarian dishes in its Buffet. The Beach Bar terrace is perfect for a meal surrounded by nature, relaxation and sea views after your Windsurf class.
You can find more information about this Hotel and book a room here.
La Residencia
In this case I'm going to skip over what I mentioned above about city center accommodations, because this particular hotel deserves that exception.
If you are looking for a vacation full of convenience, comfort and relaxation, this hotel is perfect for you. The heated pool on its roof is perfect to recover after your Windsurfing classes. Surrounded by the centennial wall, the apartments offer independence and warmth; with its sauna and solarium, they are the ideal choice for a luxurious stay in Tarifa.
You can find all the information about this hotel here.
Camping in Tarifa
Si eres más aventurero te dejo aquí mi recomendación de los que me parecen los mejores camping de Tarifa.
Camping Paloma
It is an ideal campsite to go with family, children or friends.
They have plots for tents, Kampaoh, bungalows and much more. It has good facilities, with a swimming pool, restaurant and multi-adventure area for children.
It is located very close to our Windsurf school (about 7 minutes) and about 10 minutes from the beach on foot.
More information about the campsite here.
Camping Torre de la Peña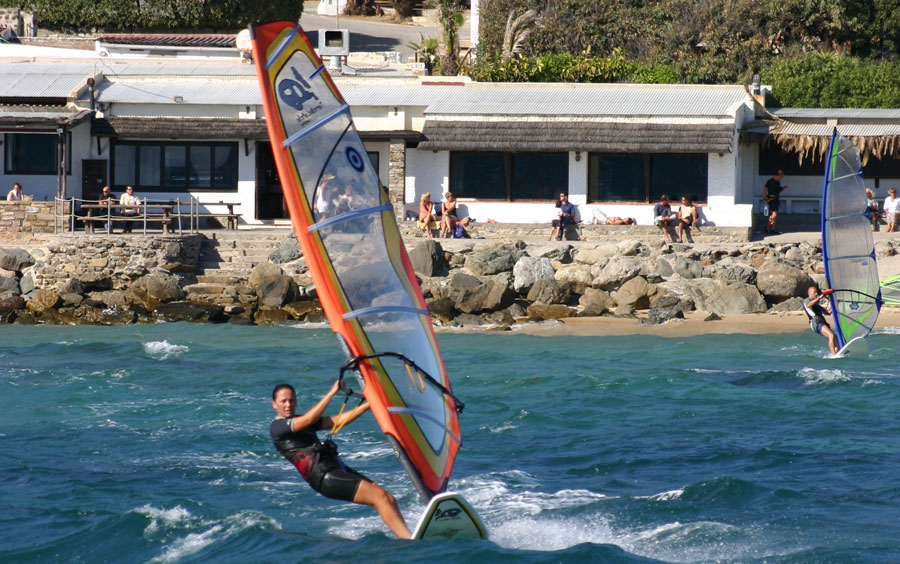 This campsite is located between the beaches of Los Lances and Valdevaqueros. From its emblematic Bar el Chozo you can enjoy incredible views of the sea.
It is about 6 minutes by car from our Windsurfing school, although there is the possibility of taking your windsurfing classes in front of the campsite, without having to travel.
If you want more information or book you can do it here.
If you want more information about our Windsurfing classes you can contact us here.
Greetings and good wind!