WINDSURFING LESSONS IN TARIFA
Top windsurfing lessons in Tarifa: 20+ Years of excellence in inspiring children's groups to embrace the thrills of windsurfing and the sea.
Why choose our windsurfing lessons in Tarifa?
Expert Instruction: Benefit from the expertise of our highly skilled French instructor, fluent in English. With a State Diploma of Sports Educator (B.E.E.S 1st degree) and a license in Physical and Sports Education (S.T.A.P.S), our instructor brings over 25 years of experience in the field.
Safety First: High safety standards and provide all necessary equipment to addapt to all levels in our windsurfing lessons in Tarifa.
Ideal Location: Tailored windsurfing lessons in Tarifa prime Spots, based on weather and skill levels. (Lagoon or Valdevaqueros/Punta Paloma Beach, Los Lances Beach between Arte Vida hotel and Afrikana beach bar, Camping Torre de la Peña).
Variety of Courses: Whether you're a beginner or an advanced rider, we offer a range of windsurfing courses suitable for all levels. Choose between private, semi-private, or group windsurfing lessons according to your budget and preferences.
Join us today and embark on an extraordinary windsurfing journey in Tarifa!
This is the essential basic windsurfing course if you are a beginner or need to refresh your knowledge.
After about 15 minutes of theory and a previous warm-up, you will enter the water and navigate your first steps, a short distance from the beach, with the help of an experienced instructor.
We will teach you the basics of windsurfing so that from the start you have the right technique to sail.
This course allows rapid progress, supervised at all times by an instructor with long experience in sports education and sailing.
We recommend this complete 5-day windusrfing course if you want to windsurf independently.
Reaching the minimum level required to enroll in our private improvement course with short boards («funboard»).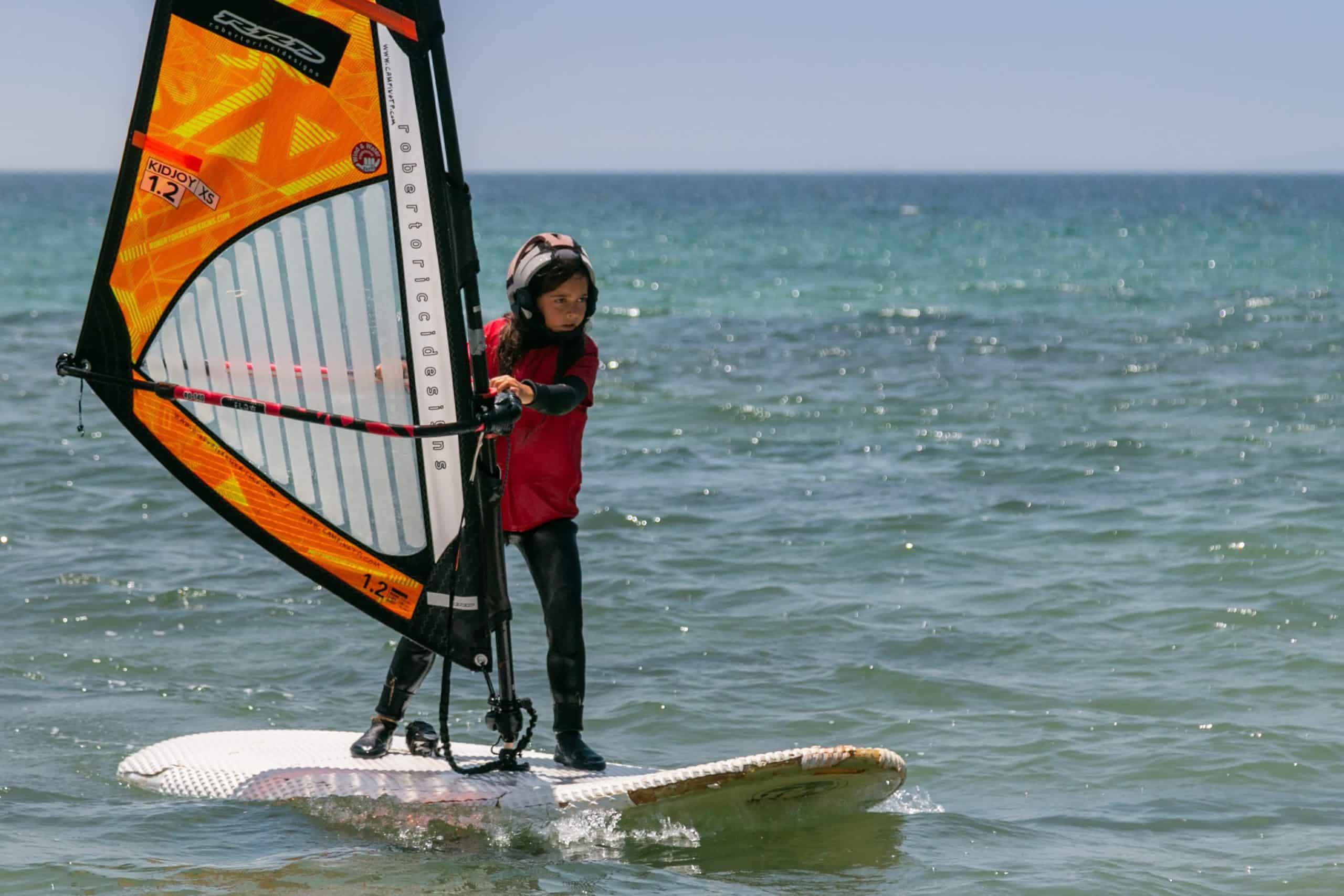 WINDSURFING INITIATION COURSE
It is the essential basic class if you are a beginner in windsurfing or need to refresh your knowledge
PRIVATE / 1 STUDENT / (75 MIN)
If your priority is to learn in the fastest and safest way possible, this is the  windsurfing course for you. Your instructor will be 100% of the available time while you learn. Adapted for all levels.
SEMIPRIVATE / 2 STUDENTS / (1H30 ′)
This is the perfect windsurfing course for couples or friends. Book your instructor and get more teaching time and attention for each one. We guarantee a faster progression!
GROUPS / 3-6 STUDENTS / (2h)
This is the perfect course for families or friends. The instructor will lead a course adapted to the entire group, considering the level of each student and adapting to it.
We will teach you the basics of windsurfing so that, from your beginnings, you have the correct technique to navigate.
This course allows a gradual progression, supervised at all times by a monitor with a long experience in sports education and navigation. In this 3-day Windsurf course you will learn:
AVAILABLE COURSES:
PRIVATE / 1 STUDENT/ 3x 75 MIN
SEMI PRIVATE / 2 STUDENTS/ 3 x 1H 30′
GRUP / MAX. 6 STUDENTS / 3x 2H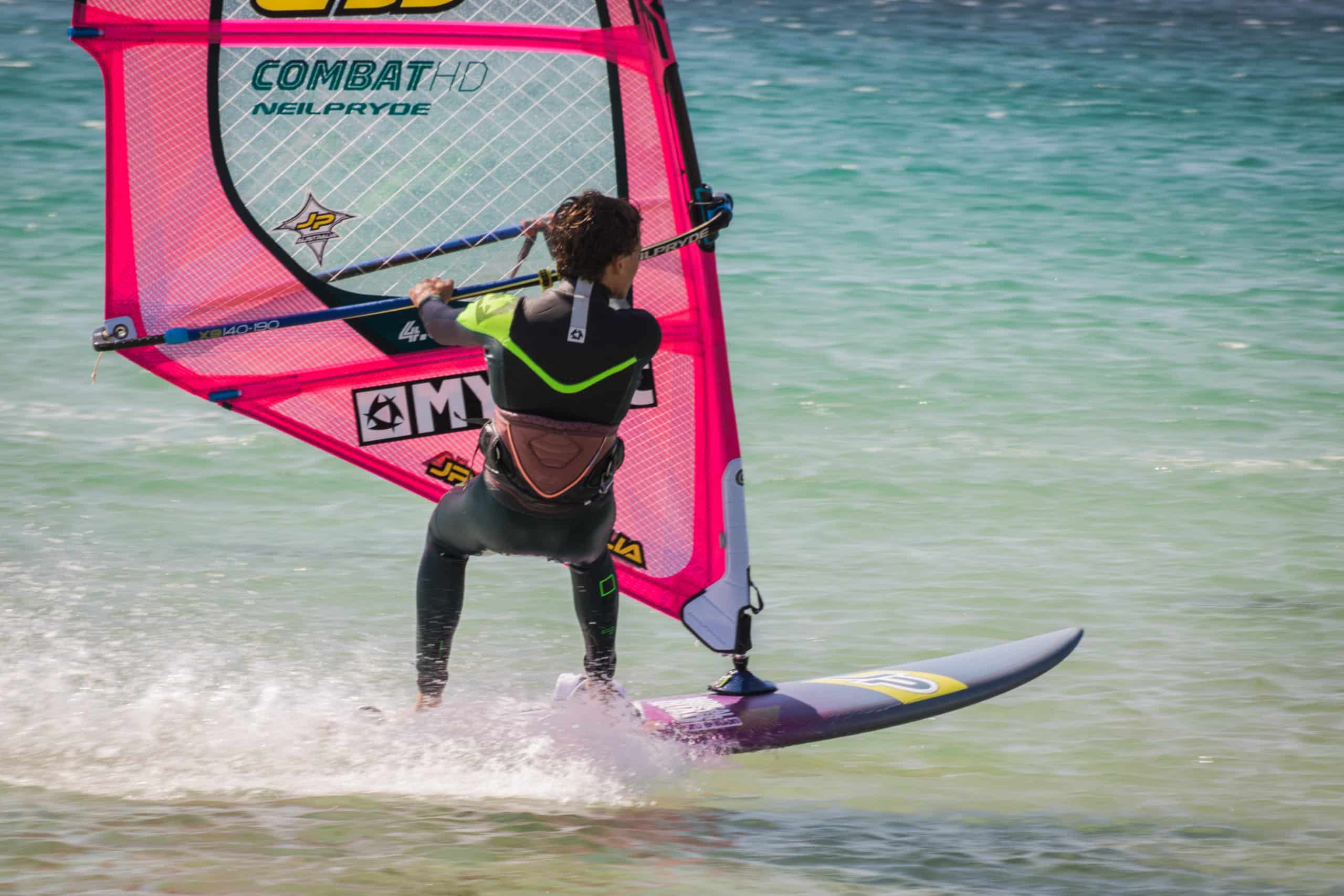 Some Advice for Begginners in Windsurfing
BASIC SAFETY CONCEPTS TO PREVENT INJURY
We will explain how to adopt the most efficient navigation body positions, to slide with less effort, the safest way to fall into the water, and the need to respect a certain safety distance with other users of the sea and the beach.
During each class the monitor will establish a navigation perimeter that students must respect for their own safety and the one of others.
ELEMENTARY NOTIONS ABOUT WIND, CURRENTS AND TIDES
We will explain to you in a simple way the local conditions of your "spot" (place) of navigation, so that you can have a sailing plan as safe as possible before going in the water.
In Tarifa, two main types of wind usually blow: east (levante) and west (poniente).
The Strait of Gibraltar is subject to more or less strong currents depending on the tide point and the coefficient, and the Atlantic part of the Tarifa coast is exposed to the waves created by the Atlantic storms, especially in winter.
They are all those parameters that you must consider when you go windsurfing.
KNOWLEDGE OF THE MATERIAL TO USE (BOARD, SAIL, SUIT ETC ...) ACCORDING TO YOUR LEVEL AND METEOROLOGICAL CONDITIONS
The choice of your windsurfing equipment is essential before sailing.
Every day of windsurfing is different because we practice in a varied environment and with variable conditions.
There are multitudes of boards, booms, sails, wetsuits etc …
Therefore, we will explain how to get your material right before going to the water, so that you navigate safely and fun.
PREPARATION, TRANSPORT AND CARE OF THE MATERIAL
We will explain to you how to rig (assemble) your sail correctly, according to the intensity of the wind and your size, with the sail, the mast, the boom, and the extension or mast foot, as well as preparing your board with the universal joint and the daggerboard.
As well as properly and safely transporting all your material to the beach.
After navigation, we will teach you how to sweeten it with water, disassemble it, and store it, so that you can enjoy it for a long time.
USE OF THE CORRECT TECHNIQUE TO LIFT THE SAIL FROM THE WATER
It all starts from that phase and it is important that it is done correctly from the early beginning to avoid injuries.
HANDLING THE RIG TO ACCELERATE OR SLOW DOWN (SHEET IN/ SHEET OUT) AND STEER.
We will explain how to easily get speed to slide over the water, brake and change directions (steer) when you want or need it, through the simple movements you can do with your sail.
BASIC TURNS TO WINDWARD (TACK) AND LEEWARD (JIBE)
When you start to navigate and get away from the shore, you must not lose sight of the fact that you must return to land.
For this, it will be necessary to know how to basically perform a 180-degree turn, called tack or jibe, as you approach or move away from the wind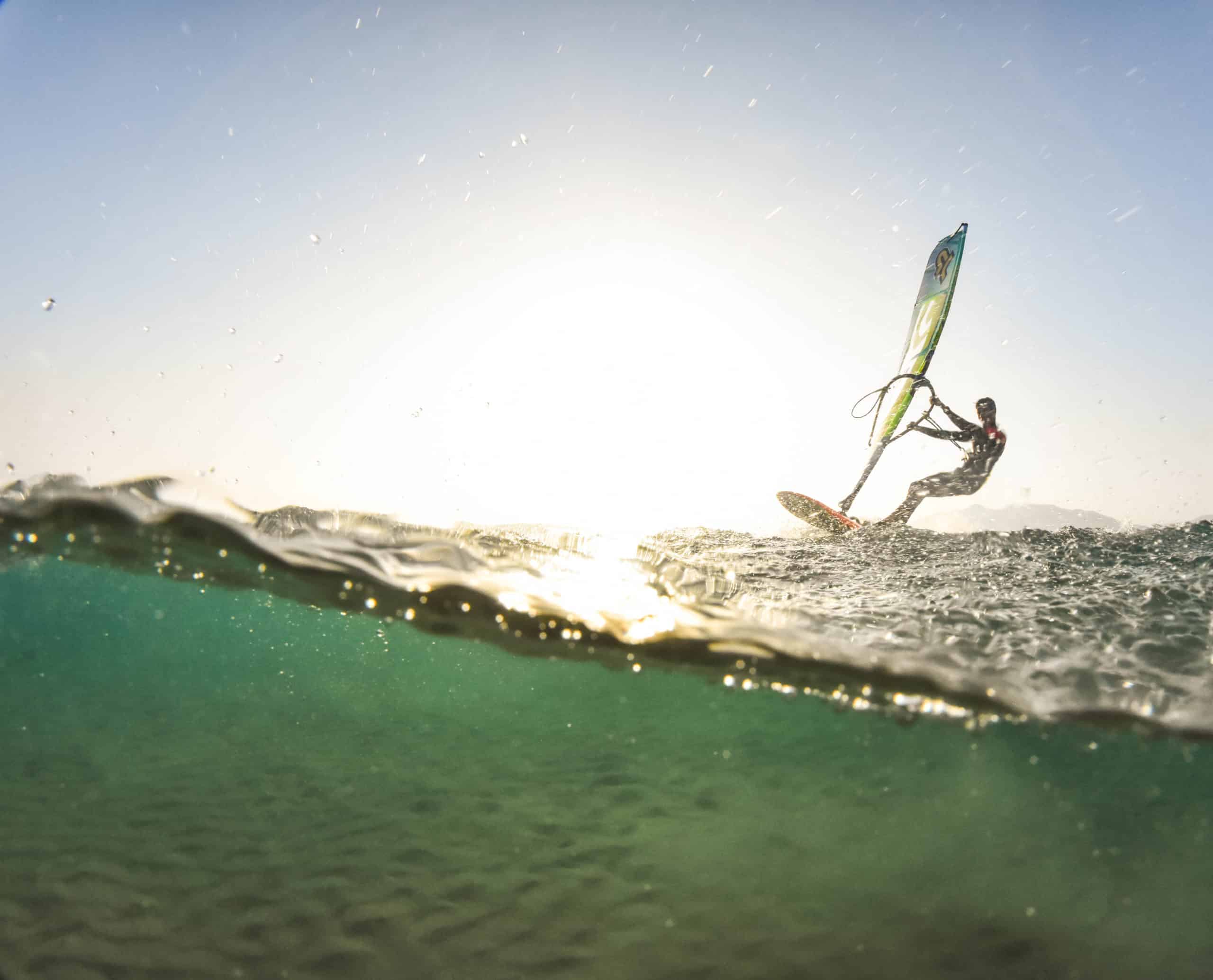 Reach the highest level of navigation
The most complete windusrfing course, in which in addition to learning all the objectives of the three-day basic course, you will achieve  skills mentioned below.
AVAILABLE COURSES:
PRIVATE / 1 STUDENT/ 5x 75MIN
SEMI PRIVATE / 2 STUDENTS/ 5x 1H 30′
GRUP / MAX. 6 STUDENTS/ 5x 2H
We accompany you on your journey learning windsurfing
NAVIGATE TO ALL COURSES WITH THE APPROPRIATE SAIL AND DAGGERBOARD SETTINGS
Depending on the course you sail with your windsurf board, towards windward or leeward, it is necessary to regulate the opening of the sail and the position of the daggerboard to generate maximum speed.
This is necessary to avoid creating turbulence and keeping a "laminar" (regular) air flow, thus optimizing aerodynamic and hydrodynamic forces.
QUICK TURNS AND MANEUVERS: JIBE AND TACK
In this course we will teach you how to improve these 2 elemental maneuvers, essential pillars to promote greater control of your material while windsurfing.
Beach start
It is a maneuver which makes it possible to start from the beach without having to lift the sail by means of the uphaul. This skill will soon allow you to acquire the "waterstart", essential on short boards or "funboard".
INITIATION TO THE ARNES TECHNIQUE
We will guide you to test this technique safely with all the necessary tips. It will allow you to save the energy of your arms and thus to sail more time with bigger sails, obtaining more speed.
INITIATION TO BASIC FREESTYLE
Once you have reached the level, we will teach you freestyle tricks to improve your skills on the board.
WHAT DOES OUR WINDSURFING LESSONS IN TARIFA INCLUDE?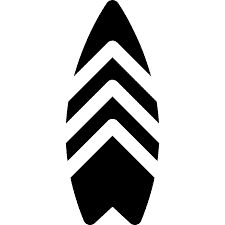 COMPLETE WINDSURF MATERIAL + WETSUIT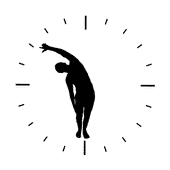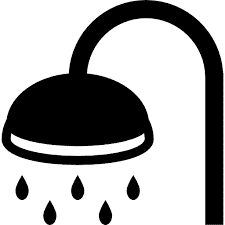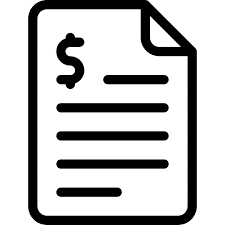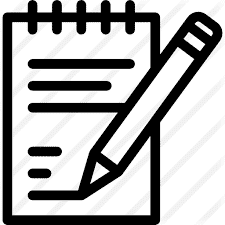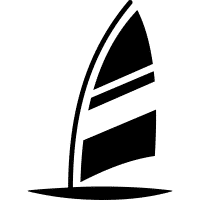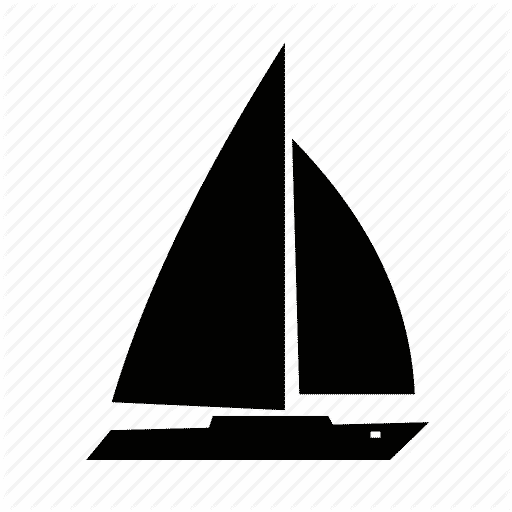 RESCUE BOAT AND INSURANCE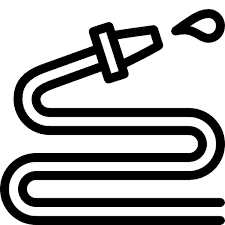 MATERIAL CLEAN UP & STORAGE
FOLLOW US ON INSTAGRAM TO RECEIVE OUR EXCLUSIVE OFFERS
GET 5% IMMEDIATE DISCOUNT
97% of our clients rate our windsurfing school as excellent in Tripadvisor