WIND & WATER EXPERIENCE
The Wind & Water Experience windsurfing school welcomes you to Tarifa, Europe's mecca for Kitesurf & Windsurf
BOOK NOW
Wind & Water Experience, the favorite windsurf school in Tarifa for Windsurf, Kitesurf, Surf, Padel Surf and Yoga
Wind & Water Experience was born from a passion for sport and nature. We love wind, water, waves, people and fun.
Our goal is to provide all people who join us with the best possible experience while respecting Mother Nature, our environment, safety and everyone around us, while introducing them to the sports we love, in an incomparable place.
Whether you come alone or with your family to Tarifa, a beginner or more advanced Kitesurfer, Windsurfer, Surfer, Paddle Surfer or if your love is yoga, join us at Wind & Water Experience.
At the confluence of the Atlantic and the Mediterranean, Tarifa is considered a paradise for water sports.
A UNIQUE CLIMATE
About 3,500 hours of sunshine a year (9 hours a day!) and a winter with mild weather
GUARANTEED WIND
300 days / year of guaranteed east and west wind. Ideal for windsurfing and kitesurfing
A WORLD TO DISCOVER
Historical monuments, incredible views of Africa and a vibrant nightlife.
NAUTICAL SPORTS
Winter with constant waves for surfing and paddle surfing (SUP) and perfect summer for freeride and beginners in sailing sports.
EASY ACCESS
4 nearby airports (Sevilla, Jerez de la Frontera, Gibraltar, Málaga)
STÉPHANE BICHLER
Graduated in Physical Education and Sport from the University of Reims, France (STAPS)
Sports Educator specializing in sailing and windsurfing (BEES 1st grade)
All our services, Windsurf, Kitesurf, Surf and Paddle Surf, are available in English, French, German, Spanish and Portuguese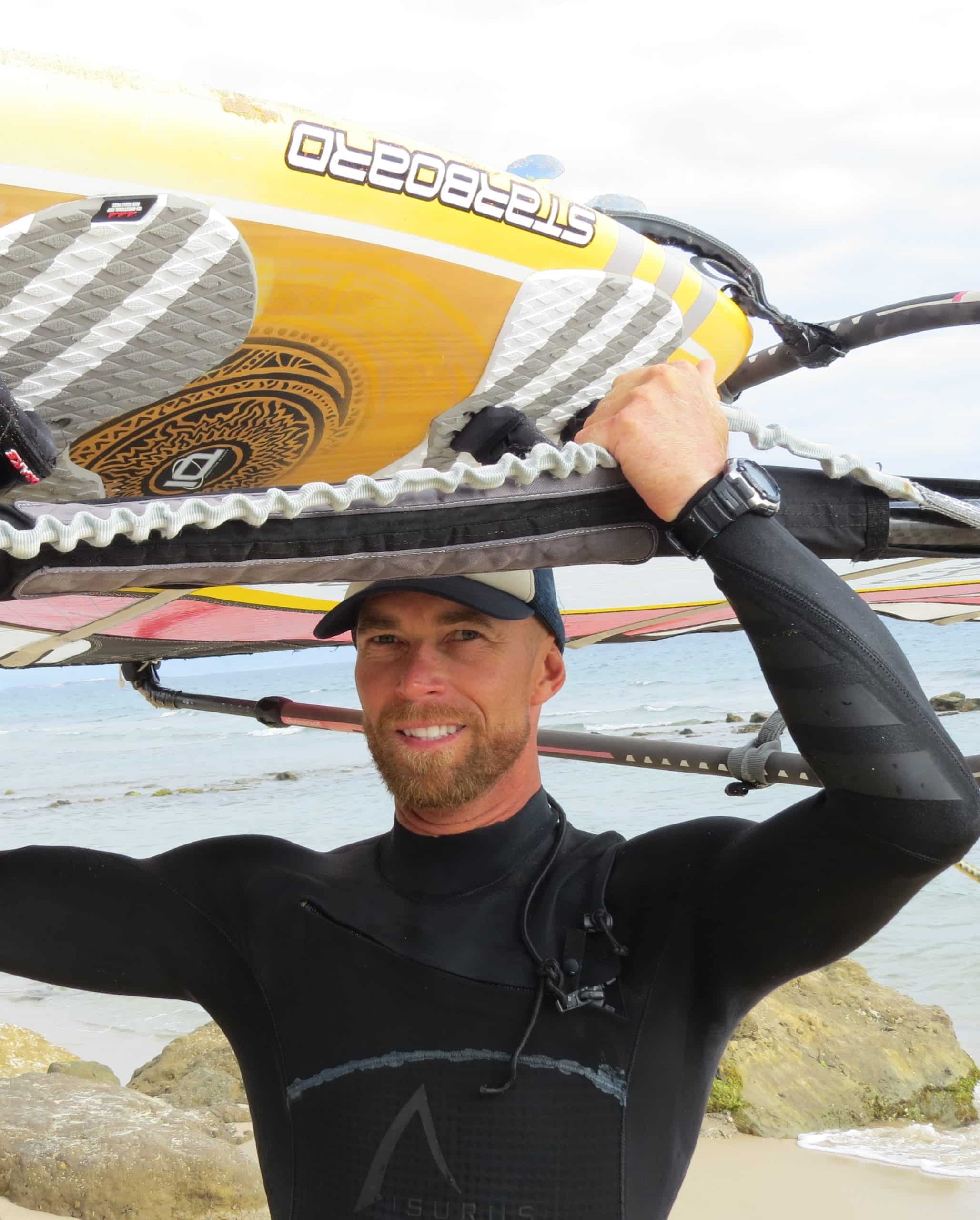 FOLLOW US ON INSTAGRAM TO RECEIVE OUR EXCLUSIVE OFFERS
GET 5% IMMEDIATE DISCOUNT