Enjoy a ride observing the seabed, enjoying unique views from the ocean or a route along the river.

A sport for everyone
In this 1day Padel Surf class, you will learn all the basic elements necessary to enjoy the sport after just a few minutes in the water and you can rent a board and practice by yourself in your next session.
If your priority is to learn in the fastest and safest way possible, this is the course for you. Your instructor will be 100% of the available time at your side while you learn.
This is the perfect course for couples or friends. Reserve your own instructor and get more teaching time and attention for both. Faster progression guaranted.
This is the perfect course for families or friends. The instructor will carry out a course adapted to the entire group, considering the level of each student and adapting to it.
Spend time with your family!
This class (with a maximum of 4 people / instructor) has a total duration of 1.5 hour and includes:
Material preparation
A short briefing and theory session to control basic paddle movements and steer the board.
Physical warm up
Practice on the beach and in the water for about 1 hour
Debriefing
Stretching
Material clean up and storage
Hot showers
This unique experience will be guided by a passionate professional instructor with many years of experience, teaching and leading groups at various centers around the world.
You will have fun and progress quickly and safely with good advice from an expert.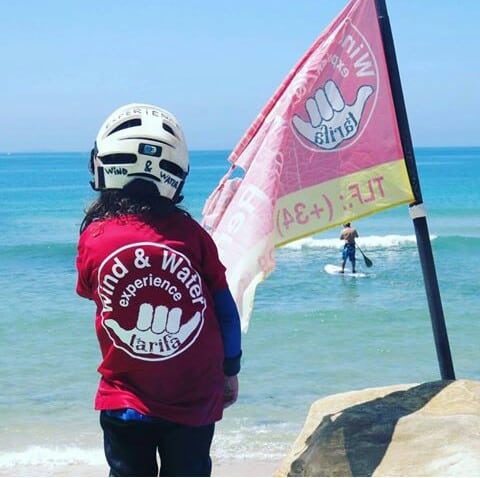 FOLLOW US ON INSTAGRAM TO RECEIVE OUR EXCLUSIVE OFFERS
GET 5% IMMEDIATE DISCOUNT
97% of our clients rate our windsurfing school as excellent in Tripadvisor